As faculty, administrators, or staff, you face tremendous pressures. As Christians, you long to be faithful to your callings in all areas of life. But the challenges are real.
Whatever your position, InterVarsity's Faculty Ministry has a vision to see faculty following Jesus together. We want to see you flourish and be a redeeming influence for Christ in the university. On campus and online, you are not alone; we seek to provide support and encouragement by connecting you to:
A local community of Christian academics who reflect the diversity of the body of Christ
Regional and local gatherings of Christian academics
Resources:

Guidance for spiritual formation
Tools for ministry
Stories of faithful practice
Materials related to integration of faith, learning, and practice
Faculty Ministry wants you as faculty to know you are valued and the work you do in the academy is significant in the Kingdom of God.
GFM was foundational in helping me develop an integrated view of my faith, vocation, and what a Christian professor could look like. I made lifelong friends who still impact my Christian walk today. –Francis Su, Professor
We'd like to get to know you better! Fill out the contact card to learn more about Faculty Ministry.

Find a Community
Search by school or location to find a welcoming, vibrant faculty community on your campus or a campus near you.
Find a Community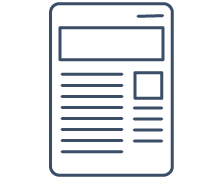 The Lamp Post
Sign-up to receive this email newsletter sent once per semester with resources for Christian faculty.
Subscribe
|
Past Newsletters

Events
Find events and retreats in your area where you can learn and grow alongside other Christians working in academia.
Explore Events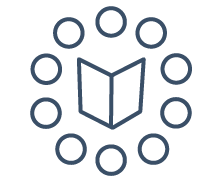 Join GFM Staff
We love what we do! Learn more about working for GFM as we minister to grad students and faculty.
More Info

Start a Community
Get tips for being a catalyst of change at your university by developing relationships with other faculty.
Get Started

Give
Invest in ministry to faculty by supporting our national ministry or a local faculty community near you.
Give Today
FOCUSED MINISTRIES
We serve a wide diversity of faculty through communities on campus. These focused ministries exist to serve faculty in their specific context.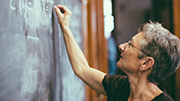 Women in the Academy and Professions
Encouraging, challenging, and supporting women to flourish in their God-given callings and live as redeeming influences in the academy and beyond. Learn more about us or find us online at The Well.
Resources for Women
|
Visit The Well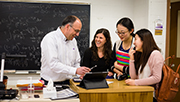 Emerging Scholars
Network
Connecting, equipping, and mentoring those on the academic pathway as they seek to serve God through their vocation in the university. Learn more about us or read more on our blog.
Academic Resources
|
Visit the ESN Blog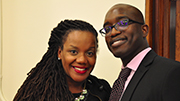 Black Scholars and Professionals
Equipping black grad students and faculty as they seek to be transformed by Christ, renewed in their academic pursuits or professional lives, and serve as agents of change within the African American and African community, the church, and the world. This is done through spiritual formation, ethnic integrity, academic and professional integration, church participation, connection, reconciliation, and partnership and collaboration.
Ethnic Specific Resources
|
Visit BSAP