As faculty, administrators, or staff, you face tremendous pressures. As Christians, you long to be faithful to your callings in all areas of life. But the challenges are real.
Whatever your position, InterVarsity's Faculty Ministry has a vision to see you flourish and be a redeeming influence for Christ in the university. On campus and online, we seek to provide support and encouragement by connecting you to:
A local community of Christian academics who reflect the diversity of the body of Christ
Regional and local gatherings of Christian academics
Resources:

Guidance for spiritual formation
Tools for ministry
Stories of faithful practice
Materials related to integration of faith, learning, and practice
Faculty Ministry wants you as faculty to know you are valued and the work you do in the academy is significant in the Kingdom of God.
GFM was foundational in helping me develop an integrated view of my faith, vocation, and what a Christian professor could look like. I made lifelong friends who still impact my Christian walk today. –Francis Su, Professor

Find a Community
Search by school or location to find a welcoming, vibrant faculty community on your campus or a campus near you.
Find a Community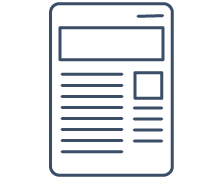 The Lamp Post
Sign-up to receive this email newsletter sent once per semester with resources for Christian faculty.
Subscribe
|
Past Newsletters

Events
Find events and retreats in your area where you can learn and grow alongside